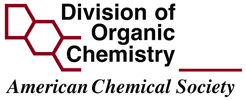 Common Solvents Used in Organic Chemistry: Table of Properties 1,2,3
Solvent
formula
MW
boiling
point
(°C)
melting
point
(°C)
density
(g/mL)
solubility
in water
(g/100g)
Dielectric
Constant 3,4
flash
point
(°C)
acetic acid
C2H4O2
60.052
118
16.6
1.0446
Miscible
6.20
39
acetone
C3H6O
58.079
56.05
-94.7
0.7845
Miscible
21.01
-20
acetonitrile
C2H3N
41.052
81.65
-43.8
0.7857
Miscible
36.64
6
benzene
C6H6
78.11
80.1
5.5
0.8765
0.18
2.28
-11
1-butanol
C4H10O
74.12
117.7
-88.6
0.8095
6.3
17.8
37
2-butanol
C4H10O
74.12
99.5
-88.5
0.8063
15
17.26
24
2-butanone
C4H8O
72.11
79.6
-86.6
0.7999
25.6
18.6
-9
t-butyl alcohol
C4H10O
74.12
82.4
25.7
0.7887
Miscible
12.5
11
carbon tetrachloride
CCl4
153.82
76.8
-22.6
1.594
0.08
2.24
--
chlorobenzene
C6H5Cl
112.56
131.7
-45.3
1.1058
0.05
5.69
28
chloroform
CHCl3
119.38
61.2
-63.4
1.4788
0.795
4.81
--
cyclohexane
C6H12
84.16
80.7
6.6
0.7739
0.0055
2.02
-20
1,2-dichloroethane
C2H4Cl2
98.96
83.5
-35.7
1.245
0.861
10.42
13
diethylene glycol
C4H10O3
106.12
246
-10
1.1197
10
31.8
124
diethyl ether
C4H10O
74.12
34.5
-116.2
0.713
7.5
4.267
-45
diglyme (diethylene glycol
dimethyl ether)
C6H14O3
134.17
162
-68
0.943
Miscible
7.23
67
1,2-dimethoxy-
ethane (glyme, DME)
C4H10O2
90.12
84.5
-69.2
0.8637
Miscible
7.3
-2
dimethyl-
formamide (DMF)
C3H7NO
73.09
153
-60.48
0.9445
Miscible
38.25
58
dimethyl sulfoxide (DMSO)
C2H6OS
78.13
189
18.4
1.092
25.3
47
95
1,4-dioxane
C4H8O2
88.11
101.1
11.8
1.033
Miscible
2.21(25)
12
ethanol
C2H6O
46.07
78.5
-114.1
0.789
Miscible
24.6
13
ethyl acetate
C4H8O2
88.11
77
-83.6
0.895
8.7
6(25)
-4
ethylene glycol
C2H6O2
62.07
195
-13
1.115
Miscible
37.7
111
glycerin
C3H8O3
92.09
290
17.8
1.261
Miscible
42.5
160
heptane
C7H16
100.20
98
-90.6
0.684
0.01
1.92
-4
hexamethylphosphoramide
(HMPA)
C6H18N3OP
179.20
232.5
7.2
1.03
Miscible
31.3
105
hexamethylphosphorous
triamide (HMPT)
C6H18N3P
163.20
150
-44
0.898
Miscible
??
26
hexane
C6H14
86.18
69
-95
0.659
0.0014
1.89
-22
methanol
CH4O
32.04
64.6
-98
0.791
Miscible
32.6(25)
12
methyl t-butyl
ether (MTBE)
C5H12O
88.15
55.2
-109
0.741
5.1
??
-28
methylene chloride
CH2Cl2
84.93
39.8
-96.7
1.326
1.32
9.08
1.6
N-methyl-2-pyrrolidinone
(NMP)
CH5H9NO
99.13
202
-24
1.033
10
32
91
nitromethane
CH3NO2
61.04
101.2
-29
1.382
9.50
35.9
35
pentane
C5H12
72.15
36.1
-129.7
0.626
0.04
1.84
-49
petroleum ether (ligroine)
--
--
30-60
-40
0.656
--
--
-30
1-propanol
C3H8O
60.10
97
-126
0.803
Miscible
20.1(25)
22
2-propanol
C3H8O
60.10
82.4
-88.5
0.785
Miscible
18.3(25)
12
pyridine
C5H5N
79.10
115.2
-41.6
0.982
Miscible
12.3(25)
17
tetrahydrofuran (THF)
C4H8O
72.106
65
-108.4
0.8833
soluble5
7.52
-14
toluene
C7H8
92.14
110.6
-93
0.867
0.05
2.38(25)
4
triethyl amine
C6H15N
101.19
88.9
-114.7
0.728
0.02
2.4
-11
water
H2O
18.02
100.00
0.00
0.998
--
78.54
--
water, heavy
D2O
20.03
101.3
4
1.107
Miscible
??
--
o-xylene
C8H10
106.17
144
-25.2
0.897
Insoluble
2.57
32
m-xylene
C8H10
106.17
139.1
-47.8
0.868
Insoluble
2.37
27
p-xylene
C8H10
106.17
138.4
13.3
0.861
Insoluble
2.27
27
Notes:
This table was orginally from: Professor Murov's Organic solvent table
You can find more detailed information (Health & Safety, Physical, Regulatory, Environmental) on various organic solvents from NCMS
The values in the table above were obtained from the CRC (87th edition), or Vogel's Practical Organic Chemistry (5th ed.).
T = 20 °C unless specified otherwise.
The water solubility of THF is complex. See: ref
Solvent guides for following Green Chemistry principles are available at: https://organicdivision.org/GreenChemistry/
A PDF version of this page is available here.
---
Questions or Comments? Please Contact:
Brian J. Myers
Web Master, Division of Organic Chemistry, ACS
For more information about the Division See: www.organicdivision.org
This Page was Updated: Wednesday March 4, 2020 (Adjusted for better Mobile Device access)