A Message from the Chair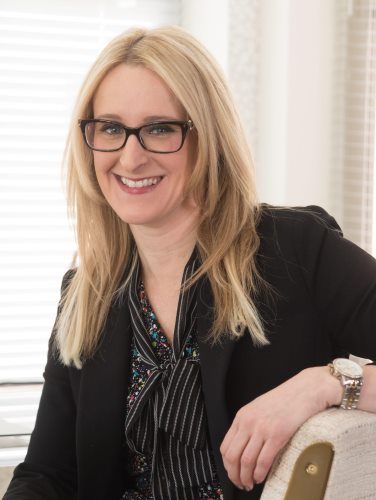 Dr. Lisa A. Marcaurelle – Chair 2020
Director, Chemistry
GlaxoSmithKline
200 Cambridge Park Drive
Cambridge, MA 02140
Tel: 774-331-6668
Lisa.a.marcaurelle@gmail.com
Welcome to the Division of Organic Chemistry website. Here you will find useful information about the ORGN division and the ACS, as well as numerous resources of interest for current (and future) members.
–Content below added 6/3/2020
When I wrote my "Message from the Chair" in January I was full of hope and excitement for 2020. There were so many events I was looking forward to where I would gather with chemistry colleagues. I have always cherished these interactions. Instead we have all been confronted with a year of unforeseeable pain and challenges.
I have been so impressed with the resilience I have witnessed from the chemistry community during the ongoing COVID-19 pandemic—professors quickly pivoting to online courses, virtual Ph.D. thesis defenses and online graduation ceremonies. I am thankful that our DOC Virtual Seminar Series has provided us with opportunities to stay connected and keep our spirits up during this time of physical distancing. This year's EWOC conference will also be held virtually and I encourage you to attend this event focused on empowering women in organic chemistry.
This has also been a time to reflect on our professional journeys in science and its ability to enrich our lives through diversity of every kind. I know that my life is so much richer because of the unique organic chemists I have met from all over the world. The social injustices we have witnessed recently, and for far too many years, have no place in our world. We stand with the Black community. Racism and hate have no place in the DOC, in science, or anywhere. My hope is that everyone feels seen, heard and appreciated in the organic chemistry community. We know that we can always do better, and I hope that you'll feel able to offer suggestions on how we can improve. Thank you for being a member of the DOC.
–Content above added 6/3/2020
As we enter a new decade, I find myself reflecting on the many connections I have made over the past 10 years thanks to the Division of Organic Chemistry (DOC). Whether you are a student or an experienced professional, many opportunities exist for 'making bonds' through DOC activities, ranging from the National Organic Chemistry Symposium (NOS) to one of our many poster sessions at the ACS National Meeting. We also provide the opportunity to connect with chemists online through our Virtual Symposia.
In 2019, I had the honor of organizing the NOS at Indiana University, Bloomington. A great time was had by all! It was a full week of exciting organic chemistry including lectures from 22 amazing speakers and over 300 poster presenters. A highlight of the meeting was a fantastic talk by the 2019 Roger Adams Awardee Stephen Buchwald. Attendees also took some time to enjoy local establishments while making new professional and social connections. The next NOS will be held in 2021 at the University of California, San Diego. In the meantime, division members who would like to revisit the week or for those unable to attend NOS can view videos of the 2019 NOS lectures on our website.
During the Fall ACS meeting in San Diego, we enjoyed chemistry, music, and art. At the Wednesday evening poster session, entertainment was provided by the Verge (donning lab coats for the occasion), and attendees entered a free raffle for chemistry-themed artwork produced live by local artist (and band member) Sergio Gutierrez. This year we will travel to the cities of Philadelphia and San Francisco for the Spring and Fall ACS National Meetings, respectively.
Immediately preceding the Fall National Meeting, on Friday August 14th, 2020, the 2nd Empowering Women in Organic Chemistry (EWOC) meeting will be held at Genentech in South San Francisco, CA. Whether 2020 leads you to your first ACS meeting or your 10th, I hope you get a chance to enjoy the DOC sponsored symposia and poster sessions in addition to doing a bit of site seeing. If you do find yourself at your 10th ACS meeting, I hope you can re-connect with old friends and colleagues during the (always long) journey from one ballroom to the next. An unexpected run-in with a grad school classmate is always a highlight of any ACS meeting for me!
One of my favorite DOC events is the Graduate Research Symposium (GRS) initiated in 2010 by Gary Molander and P. Andrew Evans. This year the GRS will be held at The University of New Mexico in Albuquerque, NM (July 23–26). This intimate meeting allows 50–75 4th year graduate students to engage with representatives from industry and academia on matters related to science and career development through research presentations, panels and workshops. The GRS provides a unique opportunity to meet peers from across the nation and receive candid insight from experienced scientists. How I wish this event existed two decades ago when I was a graduate student! I am thankful to have participated in this meeting over the years as an industrial scientist, which has provided me with the opportunity meet so many talented early-career chemists.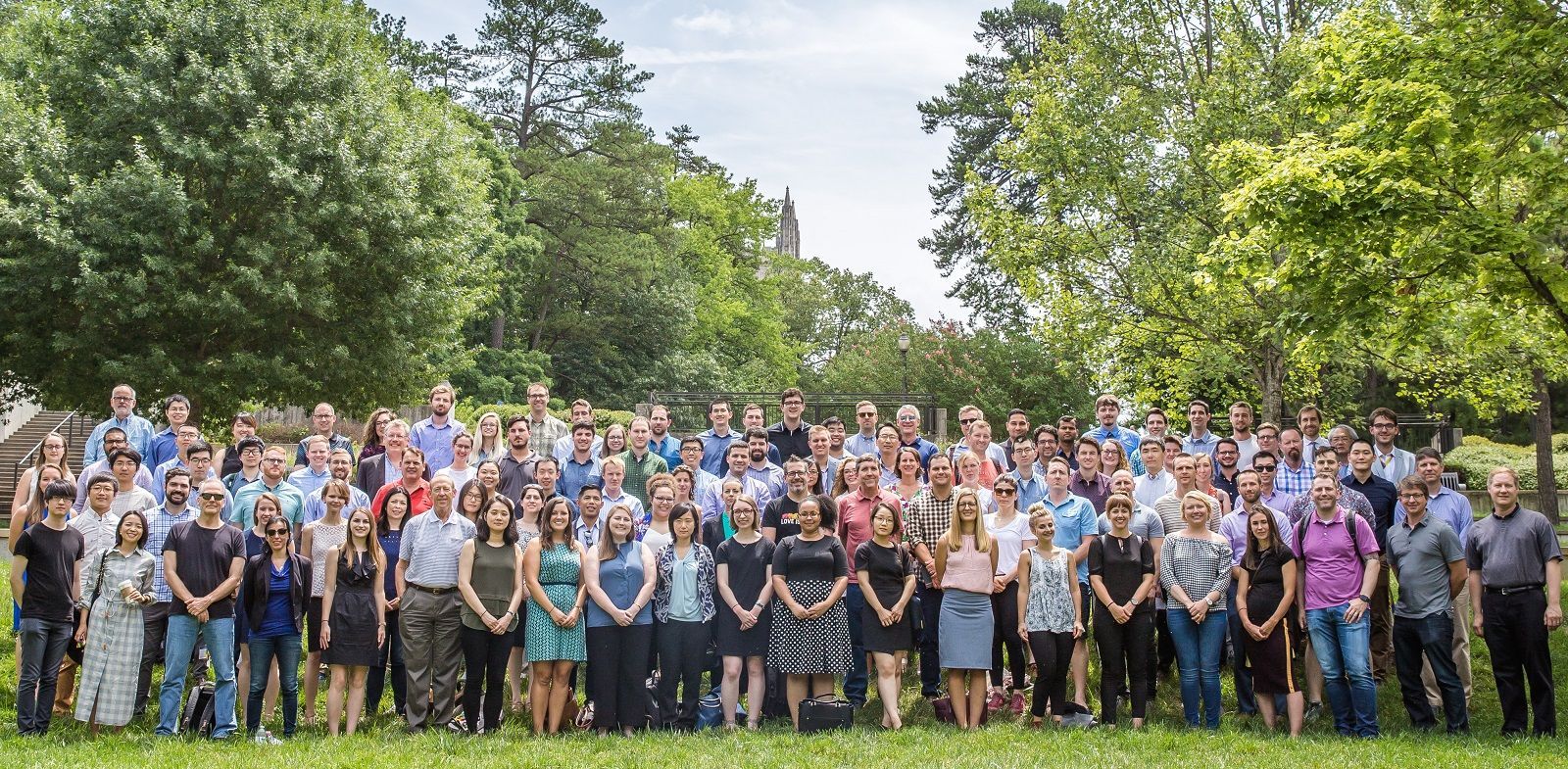 In addition to organizing ACS National Meeting symposia, another important mission of the DOC is to recognize the accomplishments of organic chemists at all stages of their career. The nomination process starts with you. (Yes, YOU!) To nominate a colleague, peer or mentor for an award, please visit the Awards & Fellowships menu on our website for more information on how to proceed. This list of awards includes the Organic Division Undergraduate Awards (UGA), the Summer Undergraduate Research Fellowship (SURF) awards, special symposia for young investigators (academic and industry/government), the Technical Achievement Awards (TAOC), National ACS Awards, publication awards (OL, JOC, & OM), and the two awards given by the DOC (the Leete and Gassman awards). I hope you'll consider applying for or nominating someone for these honors to help ensure that the diversity of talent in our community is fully recognized.
The events and initiatives we have enjoyed over the past decade have been made possible by volunteers who are organic chemists just like YOU! I would like to thank the Executive Committee (EC) for all the work they do in their spare time to make the DOC run smoothly. I should note that the list of volunteers expands beyond the EC. I extend my immeasurable gratitude to everyone who makes the magic happen! If you are interested in getting involved, and/or running in the fall election, please feel free to reach out to me directly (lisa.a.marcaurelle@gmail.com).
In the meantime, let's keep in touch. Besides this webpage, we are on Twitter and I invite you to follow there. Thanks for your interest in the Division and best of luck in your endeavors in 2020!
Dr. Lisa A. Marcaurelle
Chair, ACS Division of Organic Chemistry 2020
P.S. Not a member of the Division of Organic Chemistry? Please join us by signing up here. Not only will this give you access to the programming above and monthly newsletters, but it will also qualify you for discounts in NOS registration, access to fellowships and member-only video content (i.e. archived Virtual Symposia and NOS Videos). Membership costs $15/year ($5 for students) and identifies you as a part of the worldwide community of organic chemists. Note: Division Affiliate membership ($15) is available for people who are not ACS Members.