A Message from the Chair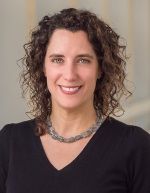 Dr. Annaliese K. Franz – Chair 2021
Department of Chemistry
University of California
One Shields Avenue
Davis, CA 95616
Tel: 530-752-9820
akfranz@ucdavis.edu
Welcome to the ACS Division of Organic Chemistry Website, and to the largest Community of Organic Chemists in the world!  I hope that you will find useful information here about the ORGN Division, events, awards, and expanding website resources for current (and future) members.  I am pleased to welcome current and future members of the Division. 
The mission of the Division of Organic Chemistry is to foster and promote the advancement of the field of organic chemistry.  This can only be accomplished through creating a strong inclusive community.  While 2020 was a truly unprecedented year, it has helped us realize even more the value of connections and community both personally and professionally.  We have seen an impressive adaptability to remote working, teaching and schooling.  We have also persevered as conferences had to pivot to virtual/online platforms. In some cases, conferences were able to postpone a year and we still have these to look forward to… Pacifichem 2020 is now Pacifichem 2021!  The DOC and others have expanded virtual symposia and online opportunities to distribute knowledge and maintain our community. In April, the DOC made access to all of our website content available to support our community during the pandemic.  We plan to continue keeping content accessible for the first half of 2021 as many of us continue to work and learn from home.  It is critical that we continue to advance knowledge, as we are mindful that the world-changing scientific break-throughs in COVID testing, RNA-based vaccines and small molecule treatments are all built on years of foundational research.  This is an important time for us to recognize and celebrate all of the scientific accomplishments of our community.
This is also an important time for us to recognize individual stories and perspectives as we reflect on our professional journeys in science.  Diversity enriches our community.  Racism, bias and hate have no place in the DOC, the ACS, in science, or anywhere.  The ACS provides resources for Diversity, Inclusion and Respect.   Anti-racism work requires sustained, proactive education and engagement as well as systemic, intentional efforts at micro- and macro-levels. Several of our organic colleagues have highlighted some of the best advice for what we as individuals and as a community can do to take action in their recent article "Organic Chemistry: A Call to Action for Diversity and Inclusion".  As a community, we can promote and support inclusion and recognize the professional accomplishments of women and minority chemists – from micro-affirmations to national awards.
As we see expanded COVID testing and the roll out of vaccinations, I am certain that we are all looking forward to the many opportunities that exist for networking, connecting and advancing organic chemistry through DOC activities, from the National Organic Chemistry Symposium (NOS) to one of our many poster sessions at the ACS National Meeting.   Registration is currently open for the virtual Spring ACS National Meeting in April 2021.  The DOC will continue to feature various online networking opportunities (including Trivia!) at ACS National Meetings so make sure stop by to stop by!

I still have fond memories of the NOS hosted at University of California, Davis in June 2017 and I am delighted that the next NOS will be held at the University of California, San Diego.  This meeting is planned for June 27 to July 1, 2021. A fabulous line up of speakers has already been announced.  We are optimistic that an in-person event may be possible, but any changes will be communicated by the end of March 2021. In the meantime, you can revisit videos of past NOS lectures on our website.
A highlight of 2020 was the virtual Empowering Women in Organic Chemistry (EWOC) Conference, featuring a poster session, speakers, workshops, career panel and themed networking sessions.  EWOC 2020 attracted more than 600 attendees and participants from around the globe.  This summer, the 3rd annual EWOC conference will be held virtually on June 25, 2021 to continue a mission of empowerment along with promoting networking, community, and amazing science!
The DOC Graduate Research Symposium (GRS) is also a summer highlight for community and networking.  The 2021 Graduate Research Symposium (GRS) will be held at McAlister College on July 15-18, 2021; any changes will be communicated by the end of March 2021.  The GRS provides an opportunity for 50-75 graduate students in organic chemistry to interact with leaders from academia, industry, various funding agencies, and publishers.  Invited speakers from industry and academia, as well as workshops and additional opportunities for round-table discussions, are organized to inform students about opportunities available in organic chemistry and to gain important perspectives on their post-graduate school careers.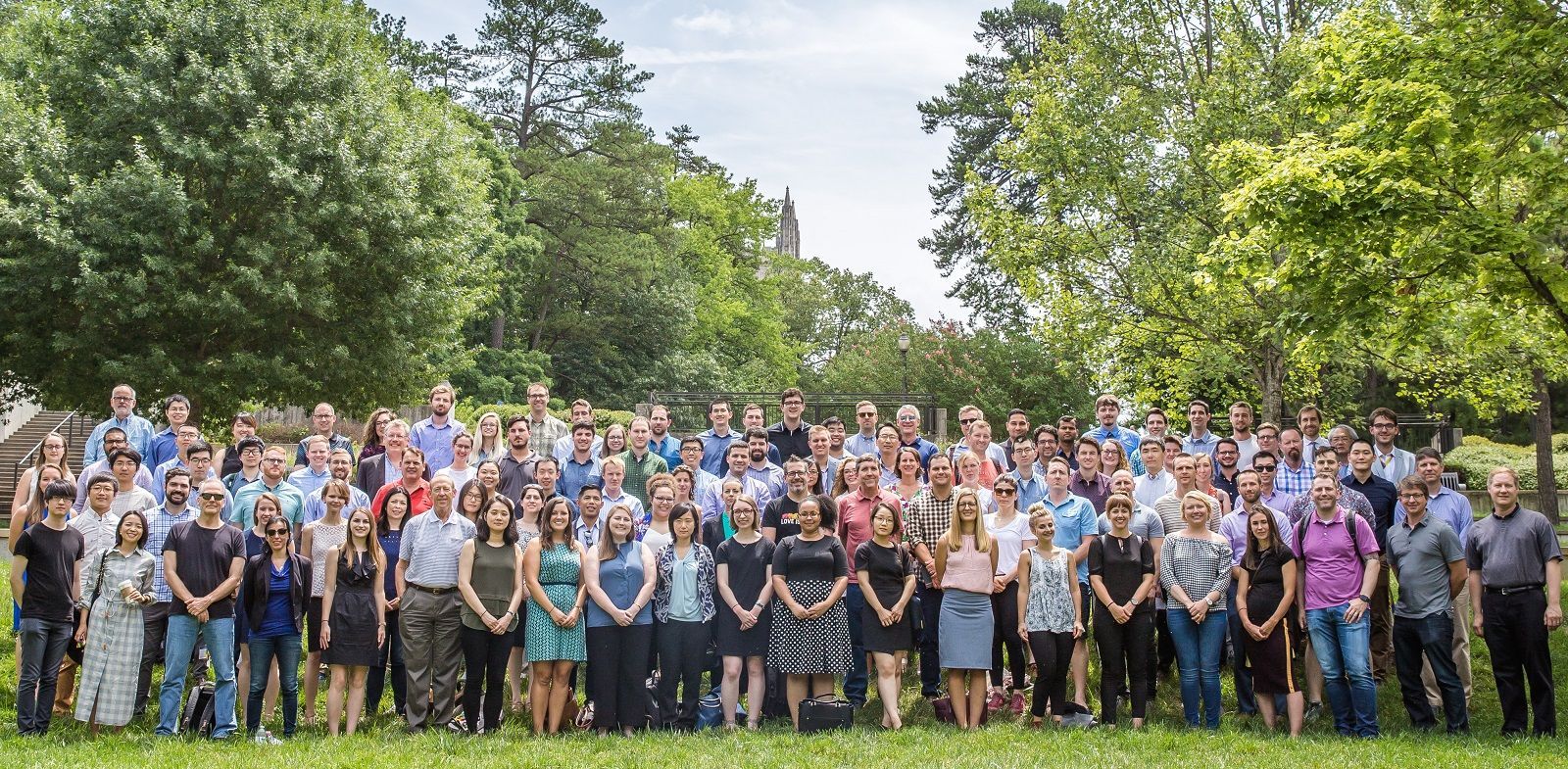 Throughout the year, we also provide an opportunity to connect with chemists online through our quarterly DOC Virtual Symposia series.  Past symposia videos available HERE!
In 2020, we significantly expanded our website resources, including the addition of content from the late Professor Hans J. Reich's (U Wisconsin-Madison) extensive online resources which have impacted the organic chemistry community worldwide. Check out our new Data website here: OrganicChemistryData.org.  We encourage others who have collected data useful to organic chemists or who regularly use web sites that provide such data to contribute their information to this collection.  OrganicLinks and OrganicLinksPUI also provide great resources to invite virtual seminar speakers, look for postdoc opportunities or PhD programs/advisors. We also have a great collection of Organic chemistry videos.
An important mission of the DOC that continues on even when we cannot meet in person is to recognize the accomplishments of organic chemists at all stages of their career, academics and industry. The nomination process starts with YOU!  Please nominate a colleague, peer or mentor for an award: visit the Awards & Fellowships menu on our website for more information on how to proceed. This list of awards includes the Organic Division Undergraduate Awards (UGA), the Summer Undergraduate Research Fellowship (SURF) awards, special symposia for young investigators (academic and industry/government), the Technical Achievement Awards (TAOC), National ACS Awards, publication awards (OL, JOC, & OM), and the two awards given by the DOC (the Leete and Gassman awards). Please consider applying for or nominating someone for one these honors to help ensure that the diversity of talent in our community is fully recognized.
All of the events and initiatives that we have enjoyed over the past decade have been made possible by volunteers who are organic chemists just like YOU! I would like to thank the Executive Committee (EC) for all the work they do in their spare time to make the DOC run smoothly. The list of volunteers who contribute to the DOC also expands beyond the Executive Committee. I extend my immense gratitude to everyone who contributes to our community, organizing our events, reviewing awards, mentoring and networking! If you are interested in getting more involved and/or running in the fall election, please feel free to reach out to me directly (akfranz@ucdavis.edu).
In the meantime, please keep in touch! Besides this webpage, the DOC is on Twitter and Facebook and I invite you to follow us and connect with us there. Thank you for your interest in the Division and being part of the world's largest community of organic chemists.  Wishing you health, safety and scientific success in 2021!
Dr. Annaliese Franz
Chair, ACS Division of Organic Chemistry 2021
P.S. Not a member of the Division of Organic Chemistry? Please join us by signing up here. Not only will this give you access to the programming above and monthly newsletters, but it will also qualify you for discounts in NOS registration, access to fellowships and member-only video content (i.e. archived Virtual Symposia and NOS Videos). Membership costs $15/year ($5 for students) and identifies you as a part of the worldwide community of organic chemists. Note: Division Affiliate membership ($15) is available for people who are not ACS Members.