Purpose. To recognize and support outstanding graduate students.
Nature. The earnings from an endowment made by the family of Dr. Emmanuil Troyansky in his memory were initially used to provide a $26,000 fellowship to a graduate student every other year. The Graduate Fellowship Program was terminated in 2016 and the earnings from the Troyansky endowment are currently used to support the Graduate Research Symposium
About Emmanuil Troyansky (1951-2002)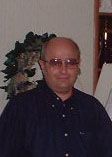 Troyansky received a Ph.D. in 1976 and a D.Sc. in 1988–both in organic chemistry–from the Institute of Organic Chemistry, Russian Academy of Sciences, Moscow.
Spending the early part of his career in Russia, Troyansky became head of the research group at the Institute of Organic Chemistry and professor of chemistry at the Higher Chemical College in Moscow. He was a professor and collaborator at Iowa State University; a visiting professor at the University of Nottingham, in England, in 1993; and a visiting scientist at the University of Pittsburgh in 1994 before relocating permanently to the U.S. in 1997. He took a job as a senior research chemist at Vulcan Performance Chemicals. He then moved to a position of senior research scientist at Chevron Phillips Chemical Co., where he was relocating his family when he was killed in an automobile accident.
Troyansky was known for his research in radical chemistry and heterocyclic chemistry and was the author or coauthor of more than 100 papers and seven patents. He served as scientific editor for Russian Chemical Reviews and Mendeleev Communications