Edward Leete Award
Purpose

To recognize outstanding contributions to teaching and research in Organic Chemistry
Nature

The award will be presented no more than biennially during the fall national meeting of the American Chemical Society. The Award consists of a $1,500 cash prize. The Leete and Gassman Awards are the only two awards selected by the Executive Committee of the Organic Division.
Establishment

The award is named in honor of Edward Leete who, through his contributions to science and education, fostered an appreciation and love for organic chemistry. The award was endowed by contributions from Professor Leete's students and colleagues.
Rules of Eligibility

Nominees must be members of the Organic Division of the American Chemical Society who have made outstanding contributions to both teaching and research. Teaching should be considered in the broadest sense, including of professional chemists, the dissemination of information about chemistry to prospective chemists, to members of the profession, to students in other areas and to the general public. A nominee must also have accomplished outstanding creative work in any area of organic chemistry. Nominations should emphasize both the nominee's teaching and research contributions.
A nomination document should include:

Primary Nomination of not more than 750 words containing an evaluation of the nominee's accomplishments and a specific identification of the work recognized.
Up to two seconding letters (each not more than 400 words), containing information not given in the letter of nomination, may be included. Nominations should emphasize the nominee's education contributions.
A biographical sketch, including date of birth
A list of publications and patents by the nominee.
All text should be at least 11 pt font. Nominations should be submitted as a single PDF file (Name the PDF file with candidate's name, for example: JessicaSmith-LeeteNomination.pdf)via the online Leete Award Nomination Form . Nominations due by Friday May 5th, 2023.
About Edward Leete (1928-1992)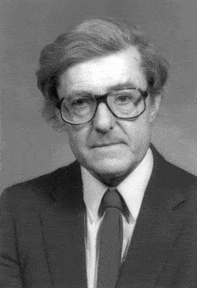 Edward Leete was born on April 18, 1928 in Leeds, England. In 1948, he received the B.Sc. degree from the University of Leeds where he also completed the Ph.D. in 1950 with William Bradley in the organic chemistry of colors and dyestuffs. He was awarded a two-year Goldsmiths Company Traveling Fellowship, which he spent with the well-known French-Canadian alkaloid chemist, Leo Marion and with whom he continued until 1954 as a NRC Canada Postdoctoral Fellow in Ottawa. He began his academic career at UCLA as instructor, then assistant professor, and moved to the University of Minnesota in 1958 where he became full professor in 1963. Among his awards, are the first Phytochemistry Prize and Medal (1990) and University of Minnesota Distinguished Teaching Award (1976).
Beginning in his postdoctoral work at NRC, research on alkaloids became his career choice and passion which he followed with a consistent focus to answer the encompassing question: how do plants take the available amino acids and make such complex and variable structures as the alkaloids? He pursued the field of "alkaloid biogenesis" with all methods available at that time: both radioactive and non-radioactive tracer analysis and NMR spectroscopy. His work was internationally recognized and appeared in some 250 publications.
Eddie, as he was affectionately known to many, loved to teach and to work in the laboratory. His classes were very large and frequently scheduled at 8 am by his choice so that he would have the rest of the day in the lab. His lecture demonstrations are memorable: one fire-blowing demonstration at a chemistry banquet assured that the department was not invited to return next year. He was a juvenile diabetic, which he compensated by being an accomplished marathon runner. He was regularly seen jogging to work bearing a backpack.
Eddie Leete had the curiosity and naiveté of an outstanding scientist; spunky to him, every observation and discovery was a new delight. He radiated energy and optimism and was courageous to the end, which came on February 8, 1992 when he succumbed to brain cancer (taken in part from the eulogy by Wayland E. Nolan and the obituary published in Phytochemistry. Phytochemistry, 1992 , 31, 3303-5)
For More Information see:
The University of Minnesota's Page on Ed Leete
Vitae
Eulogy by Wayland E. Noland
The Leete Awardees
Established in 1995, the Leete Award recognizes outstanding contributions to teaching and research in Organic Chemistry. The award honors Edward Leete of the University of Minnesota, who, through his contributions to science and education, fostered an appreciation and love for organic chemistry. The award consists of a plaque and a cash award and will be formally presented at the Fall ACS National Meeting.
Marisa Kozlowski (the 2023 Awardee)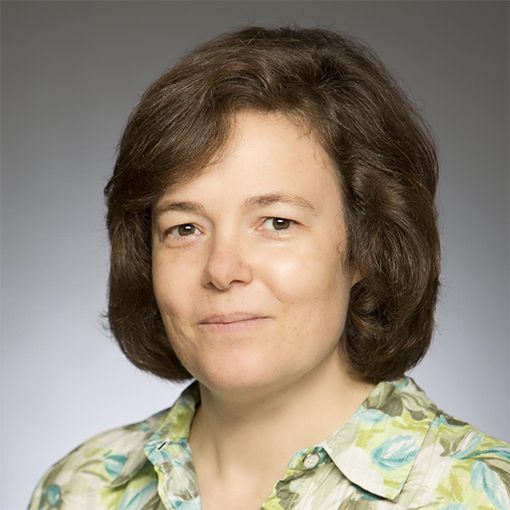 The ACS Division of Organic Chemistry is pleased to announce that Marisa Kozlowski is the 2023 Leete Award winner. The award honors Edward Leete of the University of Minnesota, who, through his contributions to science and education, fostered an appreciation and love for organic chemistry. The award consists of a plaque and a cash award and will be formally presented at the ACS National Meeting.
Prof. Kozlowski received an A.B. in Chemistry from Cornell University and a Ph.D. from the University of California at Berkeley for work on the rational design of enzyme inhibitors under the direction of Paul Bartlett. After studying asymmetric catalysis in the laboratories of David A. Evans at Harvard University as a National Science Foundation postdoctoral fellow, she joined the faculty at the University of Pennsylvania and currently holds the rank of Professor of Chemistry.
The major focus of Professor Kozlowski's research is the development of new catalytic methods for efficient organic synthesis using computation and high throughput screening. Professor Kozlowski's contributions have been recognized by a DuPont Young Investigator Award, an NSF CAREER Award, an Alfred P. Sloan Research Fellowship, the Kahn Award for Distinguished Teaching at the University of Pennsylvania, an American Cancer Society Beginning Research Scholar Award, the Philadelphia Organic Chemists' Club Award in 2010, election as a Fellow of the American Association for the Advancement of Science in 2012, the Philadelphia ACS Section Award in 2012, election as an American Chemical Society Fellow in 2013, and the ACS Cope Scholar Award in 2022. Prof. Kozlowski has authored over 170 independent publications. She has also served in several leadership roles for the Organic Division of the American Chemical Society and on numerous study sections including a term as Chair of the American Cancer Society CDD Study Section. She is currently Editor-In-Chief of Organic Letters.
Professor Kozlowski is committed to education on several fronts. First, Kozlowski coauthored with Professor Patrick Walsh the book "Fundamentals of Asymmetric Catalysis", available from University Science Books.  In addition, she created an archive of articles for graduate level chemists "Experimental Techniques to Study Organic Chemistry Mechanisms" on her website.  This has become the authoritative resource for those wanting to dive deeper into how reactions work. Finally, as a result of the COVID 19 pandemic, she worked to implement remote labs and recently published these studies in the Journal of Chemical Education.  For these collective efforts, Professor Kozlowski was awarded the Charles Ludwig Distinguished Teaching Award in 2020 and the Dennis DeTurck Award for Innovation in Teaching in 2021.
Richmond Sarpong (the 2021 Awardee)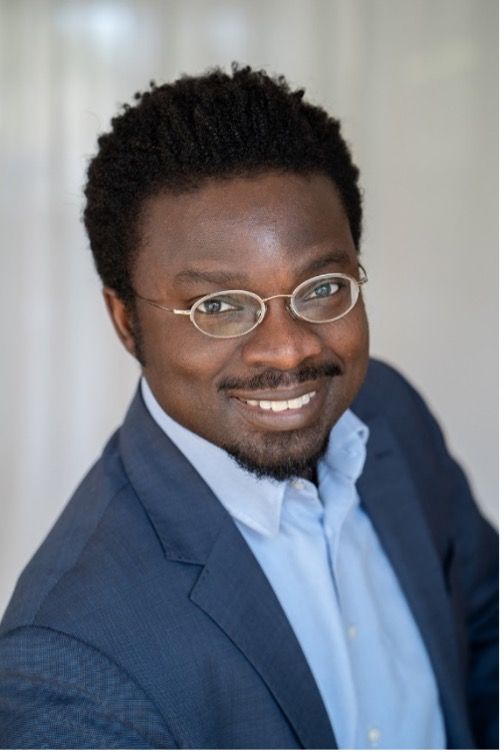 The ACS Division of Organic Chemistry is pleased to announce that the 2021 Leete Award has been bestowed upon Professor Richmond Sarpong at the University of California, Berkeley.
Established in 1995, the Leete Award recognizes outstanding contributions to teaching and research in Organic Chemistry. The award honors Edward Leete of the University of Minnesota, who, through his contributions to science and education, fostered an appreciation and love for organic chemistry. The award consists of a plaque and a cash award and will be formally presented at the ACS National Meeting in San Diego, in March 2022.
Richmond Sarpong received his BS in chemistry from Macalester College in St. Paul, MN where he performed undergraduate research with Prof. Rebecca C. Hoye. He received his Ph.D. in Organic Chemistry in May 2001 from Princeton University, working with Prof. Martin F. Semmelhack, then he joined Caltech as an UNCF- Pfizer Postdoctoral Fellow with Prof. Brian Stoltz. In 2004, Sarpong joined the faculty at UC Berkeley, where he is now a full professor and serves as Executive Associate Dean in the College of Chemistry.
Sarpong's independent research career is defined by creativity and productivity in the field of total synthesis of alkaloids and diterpenoids, as well as methodology development. Recently, he launched a new direction of his research program focusing on C–C bond cleavage/functionalization reactions. These non-intuitive transformations are meant to reduce structural complexity, but add synthetic value, since the resulting molecules cannot be easily prepared by other approaches. Sarpong's research group has published over 110 papers and he has received numerous awards in recognition of his research. He and his coworkers have written several reviews that go beyond the usual collection of facts and seek to teach the community about complex topics in organic synthesis.
Richmond Sarpong has also been passionate about teaching and mentoring since early-on in his career. As a postdoc, he worked tirelessly with his graduate student colleagues and served as a mentor to them. His golden touch has continued at Berkeley with many of his students and mentees moving on to highly productive and distinguished careers of their own in academia and industry. He enjoys teaching and was the recipient of the 2009 UC Berkeley Department of Chemistry teaching award and the 2016 Noyce Prize for Excellence in Undergraduate Teaching in the Physical Sciences at Berkeley. If you have not had the pleasure of listening to one of Richmond's lectures, you can watch a TEDxBerkeley talk that he gave a few years ago, which also describes his remarkable journey from Africa to the US.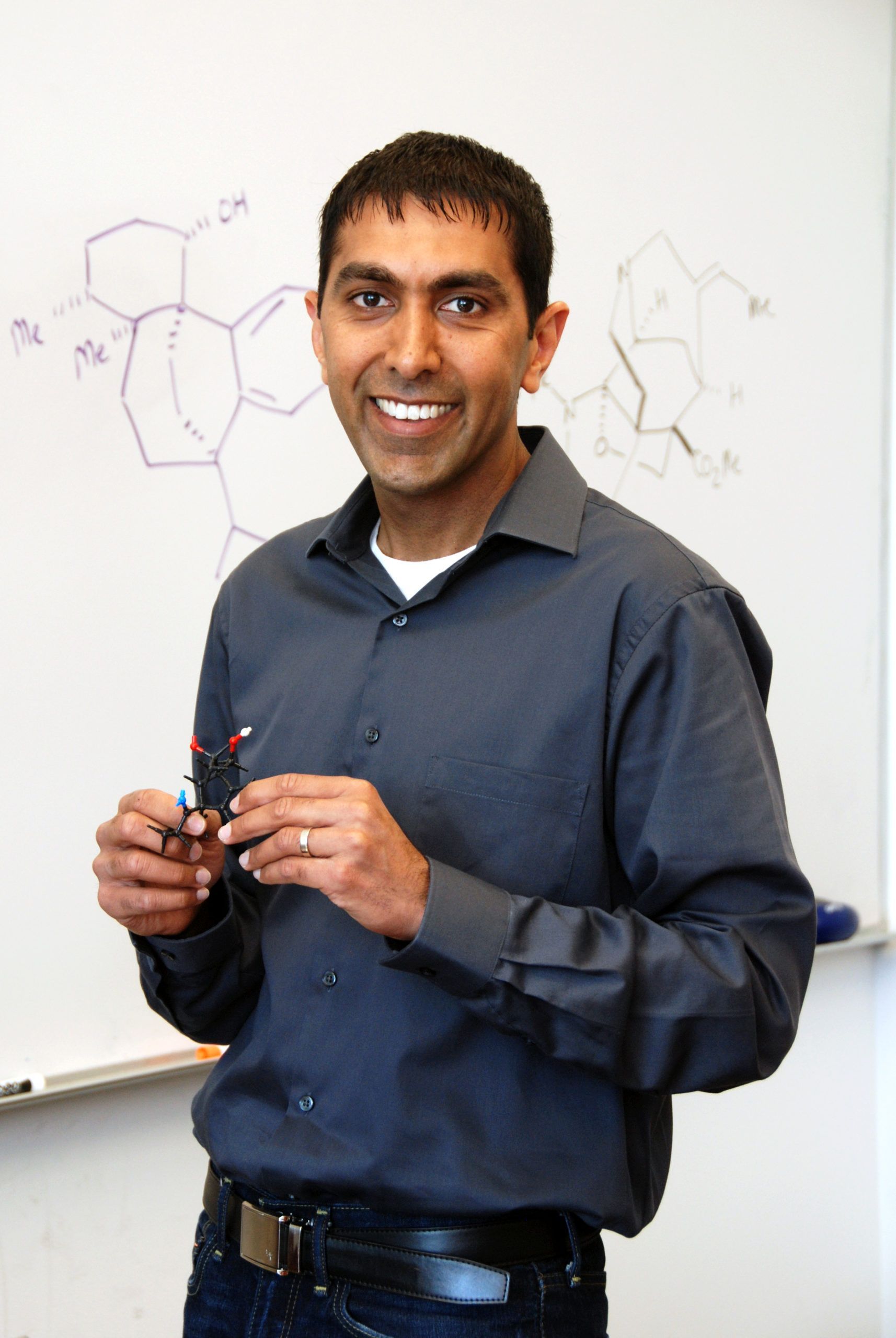 Professor Neil Garg received his BS degree from New York University and his PhD from Cal Tech, where he worked with Brian Stoltz in the field of total synthesis. Following a NIH postdoctoral fellowship at UC Irvine with Larry Overman, Garg joined the faculty of UCLA in 2007.
Garg's independent research encompasses numerous aspects of synthetic organic chemistry. His creative work in synthetic methodology has included the synthesis and applications of strained heterocycles such as indolynes, pyridynes, and azacyclic allenes, which provide access to complex alkaloids and medicinally relevant substances. A notable example appears in the Garg lab's total syntheses of welwitindolinone alkaloids, which are among the best-known of syntheses of over 20 intricate natural product syntheses that the group has published. More recently, Garg has published groundbreaking studies on nickel-catalyzed reactions of amides, belying the conventional view of amides as unreactive functionalities. Recognition for his research efforts has included receipt of the EJ Corey and Cope Scholar Awards from the American Chemical Society. He was selected as a Fellow of both the American Chemical Society and the American Association for the Advancement of Science in 2018.
Throughout his career, Neil Garg has demonstrated a profound commitment to education. He and his family live in the UCLA dormitories as part of the UCLA Faculty-in-Residence Program. With regard to organic chemistry teaching, nominator Professor Ken Houk states that Garg "has an uncanny knack for taking one of the most feared and commonly disliked classes – organic chemistry – and making it fun and accessible to young people, despite making his course quite challenging." In addition to excellence in teaching, Garg has produced teaching resources that have been widely adopted among the chemistry community and the public. These include learnbacon.com, an independent learning tutorial for organic chemistry students, qrchem.net, the Backside Attack smartphone application, and a chemistry coloring book for children. His efforts in education have been recognized through many awards, including being named California's Professor of the Year in 2015 by the Carnegie Foundation for the Advancement of Education, and his receipt of the 2018 Robert Foster Cherry Award for Great Teaching, which is the largest university teaching prize anywhere in the world.
Jeffrey Aubé (The 2017 Awardee)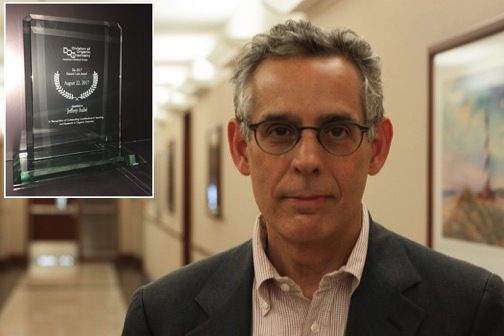 Jeffrey Aubé received his BS from the University of Miami, where he did undergraduate research with Professor Robert Gawley. He received his Ph.D. in chemistry in 1984 from Duke University, working with Professor Steven Baldwin, and was an NIH postdoctoral fellow at Yale University with Professor Samuel Danishefsky. From 1986 until 2015, he held a faculty position in the Department of Medicinal Chemistry at the University of Kansas. In 2015, he retired from KU and moved to the University of North Carolina, where he is an Eshelman Distinguished Professor in the Division of Chemical Biology and Medicinal Chemistry. In addition to holding a joint appointment in the Department of Chemistry, Aubé is a member of the Center for Integrative Chemical Biology and Drug Discovery and the Lineberger Cancer Center.
Aubé's research interests lie in the chemistry of heterocyclic compounds and their applications to problems in medicinal organic chemistry. One of his group's signature accomplishments was the discovery, with Greg Milligan, of the intramolecular Schmidt reaction. Some current interests in bioorganic chemistry include collaborations in opioid pharmacology (with Laura Bohn), steroid biosynthesis inhibitors (with Emily Scott), and in the discovery of anti-tuberculosis agents (with Carl Nathan).
Professor Aubé enjoyed a life-long collaboration with his undergraduate mentor, Bob Gawley, which included co-authorship of the graduate text "Principles of Asymmetric Synthesis", currently in its second edition and, with Professor Oliver Reiser of the University of Regensburg, the development of a trans-Atlantic dual undergraduate degree program. The "Atlantis" program was jointly funded by the US Department of Education and the European Commission's Directorate General for Education and Culture and mobilized undergraduate students to study at KU, the Universities of Arkansas and Regensburg, and Dublin City University. This program was recognized by the award of the Nikolai N. Khaladjan International Award for Innovation in Higher Education in 2008. Aubé received several teaching awards at KU, including the university-wide HOPE Award and the Kemper Fellowship for Teaching Excellence at KU. He is a fellow of the American Association for the Advancement of Science and the American Chemical Society.
Jeffrey Moore (The 2015 Awardee)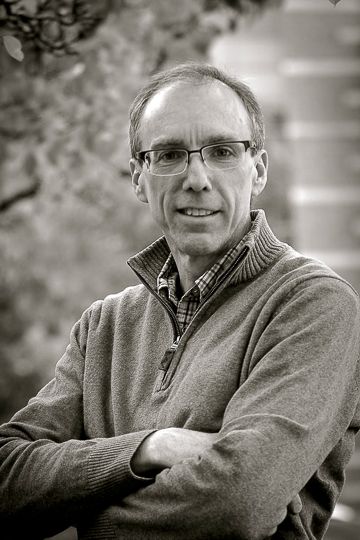 Jeffrey Moore received his B.S. in chemistry (1984) and Ph.D. in Materials Science and Engineering with Samuel Stupp (1989), both from the University of Illinois. He then went to Caltech as an NSF postdoctoral fellow working with Robert Grubbs. In 1990, he joined the faculty at the University of Michigan in Ann Arbor and then in 1993 returned to UIUC where he is currently the Murchison-Mallory Chair in the Department of Chemistry. He has published over 300 articles covering topics from technology in the classroom to self-healing polymers, mechanoresponsive materials and shape-persistent macrocycles. Jeff's excellence in scientific research and teaching are recognized with several awards. He received the UIUC Campus Award for Excellence in Undergraduate Teaching and has been recognized as a "Faculty Ranked Excellent by their Students." In 2014, he was selected as an HHMI Professor. Jeff is a Fellow of the American Academy of Arts & Sciences and the American Chemical Society.
Professor Moore's approach to teaching and research embody the qualities of the Award namesake, Edward Leete. His work has benefited hugely from the synergy between teaching and research. For example, the inspiration for Jeff's mechanophore concept came from re-learning pericyclic reactions for a sophomore organic course directly leading to the idea that mechanical force may be able to bias reaction pathways. This endeavor ultimately found itself on the cover of "Nature." When asked for comments, Jeff responded "Thousands of students pass through our organic chemistry classrooms each year. For many, ours may be their last formal course in chemistry. We shouldn't miss the opportunity to send them away with an amazing appreciation about how our subject will impact their lives."