Summer Undergraduate Research Fellowships (SURF)
Purpose

To provide funding for summer research opportunities for outstanding undergraduate organic chemistry students attending colleges and universities in the United States.
Nature

These competitive fellowships ($5,000) are awarded on the merits of students' research proposals, academic records, faculty recommendations and their passion for laboratory science. SURF fellowships will provide support for undergraduates in organic chemistry to carry out research at their respective colleges/universities in the summer between their junior and senior year. In addition, the program will provide financial support to enable recipients to visit an industrial campus in the fall for a dinner, award session, scientific talks, a tour of the campus and a poster session, where the results of the summer research investigations would be presented. Information on the program and application forms are available below.
History

The program was established in 2009. The complete list of Previous DOC SURF Awardees is available
Support

Donations from companies and individuals for the Organic Division's SURF Program is strongly encouraged. Please contact Michelle Tran-Dubé make an inquiry on how to support this rewarding program.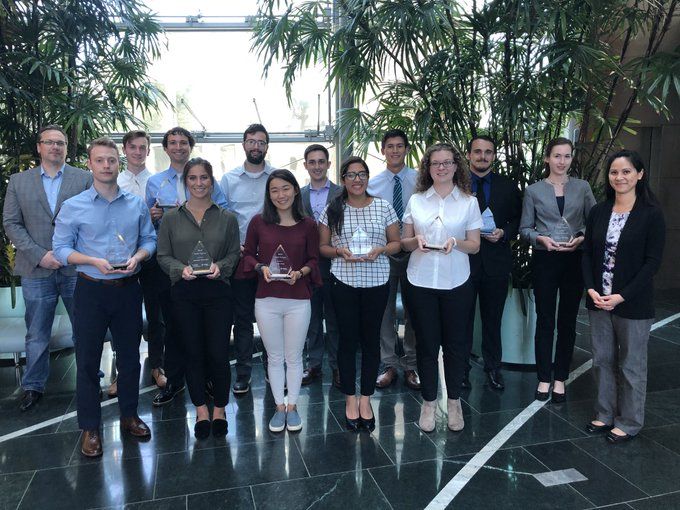 2020 Sponsors: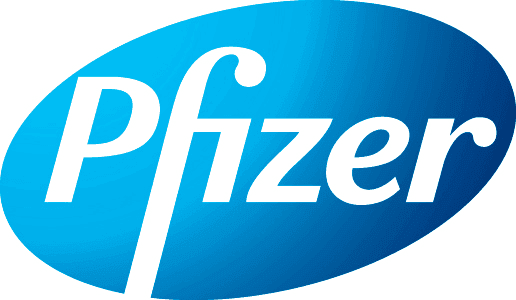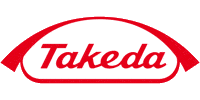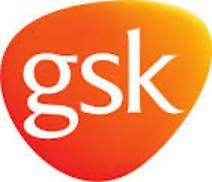 2020 Awardees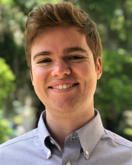 Matthew Albritton

School: University of Florida
Mentor: Alex Grenning
Sponsor: Biogen & Janssen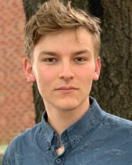 Finn Beruldsen

School: Hendrix College
Mentor: Heidi Dahlmann
Sponsor: Allergan & Morphic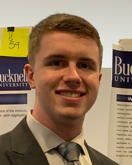 Andrew Champlin

School: Bucknell University
Mentor: Hasan Arslan
Sponsor: Wuxi AppTec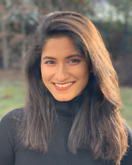 Sriyankari Chitti

School: University of Illinois at Urbana-Champaign
Mentor: Martin Burke
Sponsor: Vertex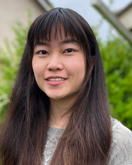 Crystal Chung

School: Univ. California, Irvine
Mentor: Vy Dong
Sponsor: Pfizer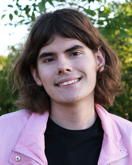 Julian Cizmic

School: San Diego State University
Mentor: Byron W. Purse
Sponsor: Pfizer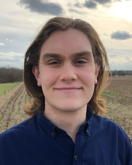 Mitchell E. Daneker

School: University of Delaware
Mentor: Mary P. Watson
Sponsor: Pfizer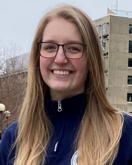 Jessica Gallawa

School: Western Washington University
Mentor: James R. Vyvyan
Sponsor: Pfizer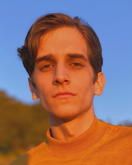 Gabriel Herrera

School: New York University
Mentor: Tianning Diao
Sponsor: Pfizer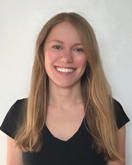 Olivia Langner

School: University of California, Santa Barbara
Mentor: Bruce Lipshutz
Sponsor: Bristol-Myers Squibb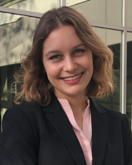 Mira Milic

School: Univ. of California, Davis
Mentor: Annaliese Franz
Sponsor: GlaxoSmithKline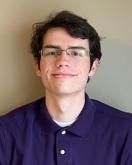 Henry O'Callaghan

School: University of Nebraska-Lincoln
Mentor: David B Berkowitz
Sponsor: Takeda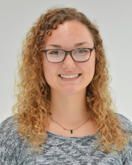 Tiana Saak

School: Washington University in St. Louis
Mentor: Jonathan Barnes
Sponsor: Lilly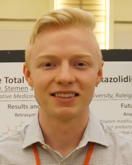 Ben Stemen

School: North Carolina State University
Mentor: Joshua G. Pierce
Sponsor: Merck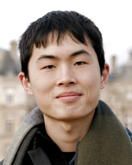 Jonathan Wong

School: Univ. of California, Los Angeles
Mentor: K. N. Houk
Sponsor: Merck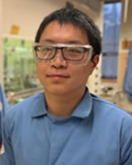 Johnny Wang

School: Boston College
Mentor: James Morken
Sponsor: Bristol-Myers Squibb
Selection Criteria:

Fellowship recipients will be selected by an Advisory Committee using the following criteria:
Demonstrated interest and talent of the student in organic chemistry
Merit and feasibility of the research project
Commitment of the faculty mentor to support the student in his/her work
Academic record, particularly in organic chemistry and related sciences.
Demonstrated importance of the award in facilitating the personal and career plans of the nominee.
A Faculty advisor may not have two awardees within a three year period
Nomination process

Nominations from women and minorities who are typically under-represented in chemistry are especially encouraged.
The faculty mentor (who must be a member of the Organic Division) must submit the completed SURF Application and the requested documents through the online application form as a single PDF file consisting of the following items in the following order:
The completed "Student Application Cover Sheet" (page 1 of the SURF Application as a docx file)
A statement from the nominee describing the importance of this opportunity to his/her personal and career plans (typically 1-2 paragraphs). Indicate how a summer research project fits into your long-range plans. Provide any background about yourself and/or your personal or professional goals that you would like us to know.
A description of the proposed research project, authored by the student in collaboration with the faculty mentor (typically 2-5 pages). Describe the project you propose to undertake next summer. Describe your background that has prepared you to do this work and your proposed methodology. Provide as much detail as possible.
An unofficial transcript of the nominee and a list of courses to be taken during the rest of the current application year.
The completed "Faculty Mentor Cover Sheet" (page 2 of the SURF Application as a docx file)
A letter of recommendation from the faculty mentor on the qualifications of the nominee to carry out the project successfully.
The completed "Department Chair/Head Cover Sheet" (page 3 of the SURF Application as a docx file)
A brief letter from the Department Chair indicating that the student is a departmental nominee (there may be no more than 2 nominees per department, and no more than 1 nominee per research group) and that the department will provide the necessary equipment, space and administrative support to the project. In the event the faculty mentor is also the department chair, then the faculty member's immediate supervisor should complete this form.
Student nominees should be U.S. citizens or permanent resident visa holders at the time of application. Applications from minorities are especially encouraged. This program targets current Juniors and they will be given preference. Seniors are not eligible for these fellowships. Student may not hold a DOC Summer Undergraduate Research Fellowship concomitantly with a similar fellowship from another source. The student nominees are required to be members of the ACS and the Organic Division (their ACS number will be requested). Information on becoming a member of the Division can be found here. Please be sure the nominated students do not have fall travel/study commitments (i.e. study abroad) that conflict with the poster session, scheduled for September/October.
Applications are to be submitted by the Faculty Mentor who must be an Organic Division Member as a single PDF file (named using the format: StudentNominee'sLast Name_First Name-SURF.pdf i.e. Smith_Jane-SURF.pdf) through this online form SURF
Application Deadline is Friday, February 14, 2020.
Applications submitted late, via mechanisms other than the online form, or out of order (as described above) will be disqualified.
Announcement of the awards is typically made in March.
Questions regarding the program should be directed to Michelle Tran-Dubé
---
Testimonials

2019 SURF Awardee-Jordan Thompson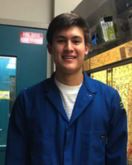 The SURF made me realize the impact and ubiquity of chemical science. As someone who chose to study chemistry simply because "I like it" and who has no close relatives who are scientists, I had no idea about the extent and impact that chemistry has. Meeting novel scientists in the field and their journey got me really excited about pursuing chemistry as a career. It got me thinking about where my path might align or differ from those individuals and how I can develop tangible goals on entering the field of chemistry. Being introduced to the young scientists in my fellow SURF awardees and the way they addressed complex chemical problems was inspiring. Indeed, their unique backgrounds and extraordinary passion for laboratory science stood out. College is a time when a lot of individuals may question their path and purpose. The SURF really helped affirm these things for me.
I learned that managing a project is hard. It takes patience and time, and what you set out to do is not always what you will end up doing. I learned about interacting in a professional environment, having deadlines, and planning ahead for future problems in my project.
After spending two years in laboratories at Berkeley, I had always wondered what the structure of companies in industry looked like. Seeing Merck and the different disciples and ways they operate was immensely helpful because I had never gotten to see it before. They are surely leaders in the field for doing novel research and having the latest technologies. The site visit was another way that got me excited about pursuing chemistry and having access to the type of research that Merck does and the beautiful network of scientists that it encapsulates.
2019 SURF Awardee-Montgomery Gray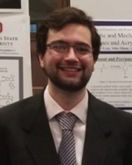 The DOC SURF program allowed me to focus entirely on my research this summer. This allowed me to experience what research can truly be like without the distractions of another job/responsibilities. Solely focusing on research allowed me to make a large amount of progress in my summer project, something that I could not have done without the DOC SURF program. Most importantly, the DOC SURF program allowed me to have a taste of what graduate school will really be like in terms of the hours that I put into the lab. It showed me that I both enjoy treating the lab like a full time job and that I am capable of doing it. This summer allowed me to learn many new techniques in both synthetic and physical organic chemistry, but perhaps most importantly, I learned how to present my research in a concise way to those who had never seen it before. The site visit to Merck was a fantastic experience. Being able to see how chemistry was done in an industrial environment was amazing. The fact that the research and discovery process can be as streamlined as it was while also producing excellent results and a safe working environment was fantastic to see. Overall, the DOC SURF program was an amazing experience!
2019 SURF Awardee-St. John Whittaker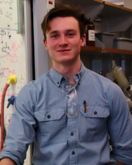 I was honored to have been awarded the SURF. My summer research taught me about project planning, execution of that strategy, and how to adapt to data which challenged the initial proposal. The summer also taught me how to tell the story of my group's work and present an idea. The site visit left me in awe at the scale of the work done at Merck, in the highly sophisticated methods their researchers use to accomplish their goals, and in the sense of community between colleagues and competitors. The people I met were highly inspirational and it was a pleasure to get to know them.
2019 SURF Awardee-Roukaya El Mokadem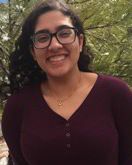 SURF allowed me the chance experience what graduate school is like. Doing research all day, learning new things, it made me even more sure than ever that graduate school is where I'm headed after this year. It also gave me a chance to learn more about a career in industry. I didn't know much about industry before the site visit to Merck, and I could not ask for a better introduction. SURF also allowed me to connect with people who are like me. People that love organic chemistry, love research, and want to use chemistry in their life beyond college.
This summer gave me a taste of what grad school life is like. I knew I want to go to graduate school after this year, but this summer truly showed me what it was like to dedicate your life to your research project. You come in to lab, you do research, you meet with your PI and lab mates, you make progress on your project. I loved every second of it. Regardless of what I actually ended up accomplishing on my project, I am very grateful for SURF for allowing me this opportunity to get even a small part of what my life will look like after this year.
Going to Merck was definitely one of my favorite things about SURF. Before the site visit, I didn't really know much about the industry career path. I may not have learned the roles of every single person working in an industry setting such as Merck, but I got a pretty good idea and I honestly could not have asked for a better introduction. It has definitely made me seriously think about industry as a career choice after graduate school.
2019 SURF Awardee-Amanda Melanese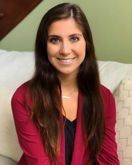 Through the SURF program, I was allowed to focus solely on my research full time which turned my passion for organic chemistry into a passion for research. This summer confirmed my desire to attend graduate school in support of continuing my career in drug development and discovery. Going to Merck was an incredibly insightful experience in which I was able to speak with skilled scientists and get a feel for a real-world industry setting. In addition, presenting my research matured my ability to communicate and collaborate ideas with professionals as well as my fellow awardees from across the country. The ACS DOC program ultimately motivated and inspired me to continue to pursue pharmaceutical research with the goal of helping people all around the world.
2019 SURF Awardee-Kellie Stellmach

The SURF program allowed me to continue to engage in my passion for chemical research. This summer, I had the opportunity to explore the nuances and complexities of my research project, and see the bigger picture of how it fits into the field of organic electronics. My summer research also enabled me to collect enough data to present an honors project this spring semester, and taught me how to communicate clearly and concisely the results of my research, be it through a paper, presentation, or poster.
The site visit at Merck was really eye-opening, as it showed me how many of the same techniques I use in my academic research lab are also used in an industrial setting. It was amazing to see all of the state-of-the-art instrumentation that is used to improve efficiency and results. I also found it very valuable to talk with professionals during the site visit and learn more about their paths through academia and industry. These interactions provided me with a lot of insight that is helpful as I prepare for my future career in chemistry.
2019 SURF Awardee-Austin King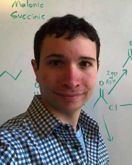 The SURF program gave me a wonderful opportunity to conduct graduate level research while still an undergrad which adds to my laboratory expertise. The experience gained under the SURF program makes me very marketable moving forward in my life.
The summer research opportunity thought me that nothing in research is easy. Researchers have to return to the lab day after day not knowing what this week's experiments might produce, whether or not their results will be good, and all the while they have to be designing and approaching problems from new directions. However, research is a dynamic experience which is extremely rewarding academically, personally, intellectually, and there is nothing else quite like it.
It was impressive to see the (Merck) facilities and tools used on site for advanced pharmaceutical research.
2019 SURF Awardee-Yelin Jung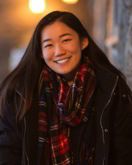 Thanks to SURF, I had an amazing opportunity to work in an organic chemistry lab under Dr. Malachowski which was really eye-opening and intellectually stimulating. SURF program allowed me to see how research is greatly needed and significant in scientific discovery for everyone's benefit. It really allowed me to see the big picture of the work that I was doing in lab and made me appreciate current scientists and researchers who have conducted so many reactions for us to utilize and build up on. It affirmed my passion for chemistry and showed wide range of chemical reactions that are being studied outside of the textbooks.
I learned that research takes so much patience and effort. Although I have taken a laboratory course, the procedure was all laid out for us and it was easy to follow. And it always yielded a desired product! However, behind every wonderfully carried out reaction, there are so many failed reactions and mechanisms that scientists have explored. As I conducted my own research, I realized it takes so much thinking and brainstorming behind the benchwork. Often our reaction would not work and we would have to go back to the beginning of our synthesis and rethink through the problem. There are so much intentionality and problem-solving involved in laboratory research. Through summer research I was able to greatly enhance not only my laboratory skills but also soft skills such as communication, working with team members, and organization skills.
The site visit (Merck) really allowed me to see and realize what kind of effort and work goes into designing and making a drug that people use on a daily basis. Listening to process chemist and medicinal chemist talk about their research demonstrated that what I do in the lab is translated to a pharmaceutical company. Additionally, so many scientists offered feedback and possible solutions to the problem I have with my current project and it was very encouraging to see that everyone is working towards the same goal. It was inspiring to see products of chemistry being tested and used. I'm so thankful for the mentorship and encouragement I've received at the site visit.