Summer Undergraduate Research Fellowships (SURF)
Purpose

To provide funding for summer research opportunities for outstanding undergraduate organic chemistry students attending colleges and universities in the United States.
Nature

These competitive fellowships ($5,000) are awarded on the merits of students' research proposals, academic records, faculty recommendations and their passion for laboratory science. SURF fellowships will provide support for undergraduates in organic chemistry to carry out research at their respective colleges/universities in the summer between their junior and senior year. In addition, the program will provide financial support to enable recipients to visit an industrial campus in the fall for a dinner, award session, scientific talks, a tour of the campus and a poster session, where the results of the summer research investigations would be presented. Information on the program and application forms are available below.
History

The program was established in 2009. The complete list of Previous DOC SURF Awardees is available
Support

Donations from companies and individuals for the Organic Division's SURF Program is strongly encouraged. Please contact Michelle Tran-Dubé make an inquiry on how to support this rewarding program.
2021 Awardees

Harrison Blume

School: Colgate University
Mentor: Jacob Goldberg
Research: Synthesis of Chemical Probes for Detecting Zinc(II) Ions in the Synapse
Sponsor: Pfizer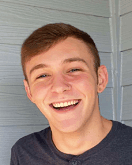 Sean Calvert

School: Southwestern University
Mentor: Michael Gesinski
Research: Gold(I)-Catalyzed Synthesis of Naphthoquinones
Sponsor: Takeda
Daniel Carstairs

School: University of Rochester
Mentor: Shauna Paradine
Research: Enantioselective Spirocyclization Reactions with Transition Metal Catalysts
Sponsor: BMS
Olivia Duke

School: University of Delaware
Mentor: Donald Watson
Research: Palladium-Catalyzed Synthesis of Anti Trisubstituted Vinylsilanes
Sponsor: Fulcrum
Halley Lin-Jones

School: Smith College
Mentor: Kevin Shea
Research: Synthesis of Strained Heteroatom-containing Cyclic Alkynes Using an Intramolecular Nicholas Reaction
Sponsor: Vertex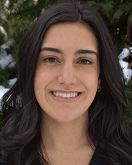 Kayla Mancini

School: Montclair State University
Mentor: Amrita Sarkar
Research: A Novel Synthesis Approach for Silk-Inspired ABA & (AB)n Polymer
Sponsor: BMS
Timothy McClure

School: Occidental College
Mentor: Raul Navarro
Research: Development of a Decarboxylative Allylation of Isobenzofuranones
Sponsor: Biohaven Pharmaceuticals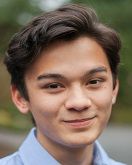 Jonathan Meinhardt

School: Cornell University
Mentor: Song Lin
Research: Enantioselective Synthesis of Substituted Pyrrolidines via Titanium Radical Relay Catalysis
Sponsor: Merck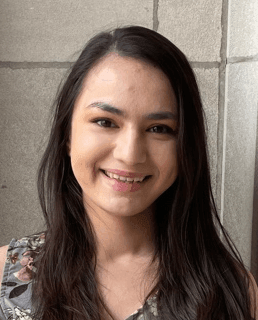 Olivia Morales

School: The University of Chicago
Mentor: Scott Snyder
Research: Development of Asymmetric Iso-Pictet–Spengler Reactions of Ketonitrones
Sponsor: Merck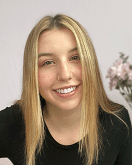 Heather Rainbow

School: Point Loma Nazarene University
Mentor: Katherine Maloney
Research: Isolating and Elucidating the Structure of Defensive Natural Products from Sinularia Soft Corals
Sponsor: Pfizer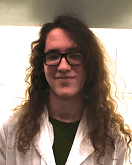 Robert Reynolds

School: Old Dominion University
Mentor: Kyle Lambert
Research: New Methods Employing Borrowing Hydrogen Catalysis to Synthesize Biologically Important Nitrogen Heterocycles
Sponsor: Pfizer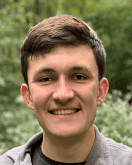 Walker Smith

School: Indiana University
Mentor: Kevin Brown
Research: Diastereoselective and Enantioselective [2 + 2] Cycloadditions for Cyclobutane Synthesis
Sponsor: Lilly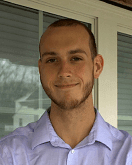 John Talbott

School: Elizabethtown College
Mentor: James MacKay
Research: Synthesis of Modified Amide-based Extended Heterocyclic Nucleobases for A-U Base Pair Recognition in Double Stranded RNA
Sponsor: Pfizer
Zach Walters

School: Boise State University
Mentor: Don Warner
Research: Determining the mechanism of DNA ICL formation by Aziridinomitosenes
Sponsor: GSK
2021 Sponsors: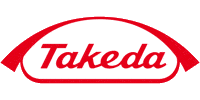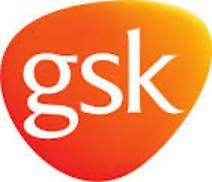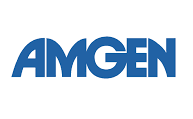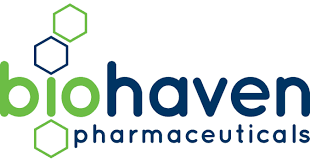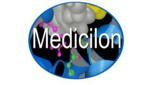 Selection Criteria:

Fellowship recipients will be selected by an Advisory Committee using the following criteria:
Demonstrated interest and talent of the student in organic chemistry
Merit and feasibility of the research project
Commitment of the faculty mentor to support the student in his/her work
Academic record, particularly in organic chemistry and related sciences.
Demonstrated importance of the award in facilitating the personal and career plans of the nominee.
A Faculty research mentor may not have two awardees within a three year period
Nomination process

Nominations from women and minorities who are typically under-represented in chemistry are especially encouraged.
The faculty mentor (who must be a member of the Organic Division) must submit the completed SURF Application and the requested documents through the online application form as a single PDF file consisting of the following items in the following order:
The completed "Student Application Cover Sheet" (page 1 of the SURF Application as a docx file)
A statement from the nominee describing the importance of this opportunity to his/her personal and career plans (typically 1-2 paragraphs). Indicate how a summer research project fits into your long-range plans. Provide any background about yourself and/or your personal or professional goals that you would like us to know.
A description of the proposed research project, authored by the student in collaboration with the faculty mentor (typically 2-5 pages). Describe the project you propose to undertake next summer. Describe your background that has prepared you to do this work and your proposed methodology. Provide as much detail as possible.
An unofficial transcript (with overall GPA) of the nominee and a list of courses to be taken during the rest of the current application year.
The completed "Faculty Mentor Cover Sheet" (page 2 of the SURF Application as a docx file) – A Faculty mentor may not have two awardees within a three year period
A letter of recommendation from the faculty mentor on the qualifications of the nominee to carry out the project successfully.
The completed "Department Chair/Head Cover Sheet" (page 3 of the SURF Application as a docx file)
A brief letter from the Department Chair indicating that the student is a departmental nominee (there may be no more than 2 nominees per department, and no more than 1 nominee per research group) and that the department will provide the necessary equipment, space and administrative support to the project. In the event the faculty mentor is also the department chair, then the faculty member's immediate supervisor should complete this form.
Student nominees should be U.S. citizens or permanent resident visa holders at the time of application. Applications from minorities are especially encouraged. This program targets current Juniors and they will be given preference. Student may not hold a DOC Summer Undergraduate Research Fellowship concomitantly with a similar fellowship from another source. The student nominees are required to be members of the ACS and the Organic Division (their ACS number will be requested). Information on becoming a member of the Division can be found here. Please be sure the nominated students do not have fall travel/study commitments (i.e. study abroad) that conflict with the poster session, scheduled for September/October.
Applications are to be submitted by the Faculty Mentor who must be an Organic Division Member as a single PDF file (named using the format: StudentNominee'sLast Name_First Name-SURF.pdf i.e. Smith_Jane-SURF.pdf) through this online form SURF
Application Deadline is Friday, February 19, 2021.
Applications submitted late, via mechanisms other than the online form, or out of order (as described above) will be disqualified.
Announcement of the awards is typically made in March.
Questions regarding the program should be directed to Michelle Tran-Dubé
---
Testimonials

2020 SURF Awardee-Olivia Langner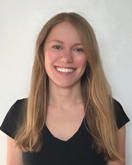 The SURF program was able to bridge the gap that the pandemic created for many of us between what we could access and the research we had planned to pursue this summer. This fellowship offered the opportunity for me to adapt efficiently and continue contributing to my group's work in ways that I would not have previously considered. I independently learned techniques and approaches that were unfamiliar while knowing that I had the support of my university and this brilliant group of young chemists across the country.
Not only did it provide financial support, but it also opened access to a diverse sample of pharmaceutical research and scientists in a personalized setting that most undergraduates could only imagine. These presentations gave me a more cogent understanding of the impact academic research can have in industrial settings as well as different approaches and considerations to problems that seemed familiar. They also gave me a new appreciation for how the skills I am refining now can go on to improve the quality of life for so many others. Along with the chemistry they presented, these scientists offered advice and knowledge from their unique career paths.
The culmination of this program with the opportunity to present my research for both my peers as well as their advisors and scientists from our sponsor companies was an invaluable experience. Through it, I was able to see the depth and breadth of the phenomenal work occurring in groups across the nation. Simultaneously, it was a platform for me to share my research with a group of people whom I admire and respect.
2020 SURF Awardee-Crystal Chung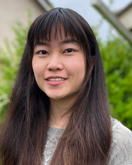 The SURF program was a very meaningful and inspirational experience for me, especially in the time when I needed it most. All the professionals and scholars I met through the program's career panels and talks showed me that I was supported and opened my eyes to all the opportunities for creative and impactful work in organic chemistry. At the SURF program's conclusion, I felt motivated to work hard and go to grad school.
From working on my summer project and presenting, I learned invaluable skills on written, visual, and oral communication, as well as teamwork, reading scientific papers, and problem solving. I learned to not let unexpected problems hinder me from my goals and to appreciate my research group's support even more.
I actually felt quite lucky that the poster session was virtual, because we all had the chance to give a full presentation of our work to a lot of people. Everything about this virtual SURF experience was amazing. I liked all the sessions spread throughout the whole summer and felt that we had an advantage in terms of the number of talks we went to and the extensive career panels.
2020 SURF Awardee-Mira Milic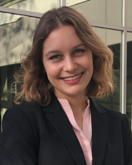 Being awarded a prestigious SURF fellowship was truly a dream come true for me, that reinforced and solidified my desire to pursue organic chemistry and obtain a graduate degree. It was an honor to meet, and be in a cohort with, such talented and promising undergraduate researchers. The most valuable part of the program for me was by far the virtual industry presentations we were privileged to receive from eminent medicinal and process chemists at Pfizer, Merck, and Bristol-Meyers Squibb. Before participating in the SURF program, I was not familiar with the industrial career path, or what the inner-workings of biopharmaceutical companies are like, and had limited myself to only considering academic career paths. However, after experiencing the virtual industry presentations, I came to realize that industry is the right career path for me after I complete my graduate education. I aspire to one day translate my knowledge and passion for organic chemistry into developing novel pharmaceutical agents that may one day have a broad global impact, in a highly collaborative environment.
2020 SURF Awardee-Ben Stemen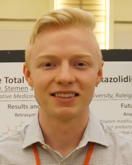 The SURF program allowed me to do research during the summer, which would not be an option for me without financial support. I also gained valuable insight into the work that chemists do in the pharmaceutical industry through the industry talks and get a clear picture of the type of work done in an industrial setting. As someone whose goal is to work in industry, the seminars were extremely helpful!
2020 SURF Awardee-Gabriel Herrera

The SURF allowed me to do the chemistry research that I love this summer. Although the summer this year was very difficult and unpredictable, I appreciated the flexibility that the SURF program provided when it came to the research being done. The SURF program gave me the experience that I needed before graduate school, both in funding my research and giving me the outlet to present this research to a large group of chemists.
The virtual presentations held throughout the summer were really helpful in providing an idea of what working in industry would be like. Having only been exposed to the academic side of chemistry, hearing about and talking to people working in industry gave a much clearer idea of what this potential career path would look like. The mentorship from people in this field allowed me to think about chemistry in different ways, and it allowed me to understand what a career in chemistry would look like. I really appreciate the SURF program for all of this!