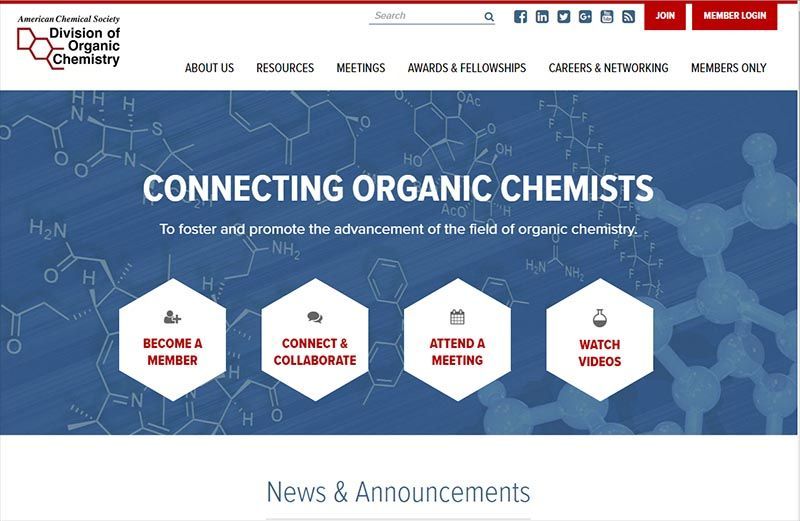 After a year of hard work, on March 27th, our web team launched the newly designed site: https://www.organicdivision.org! 
The new website is based upon responsive design to ensure our members have a usable experience on everything from their smartphone, tablet or large screen desktop. The new navigation menus should make it easier for you to find the information you are looking for and keep up to date with all of the programs and opportunities the division has to offer.

To help you share all of this information with your colleagues, we added social media share buttons at the bottom of every page that link to all of our social media channels.
In addition to a better user experience, the new website allows the division to easily provide more content to users and members. New content  and features added to the website include:
A Members-Only Discussion area

where you can discuss a variety of topics free of spam with other certified members of the division.

A Featured Reaction Section/Discussion

where you can share and/or explore some of the excitement of organic chemistry laboratory work along with learn some.

Photo galleries

from many of our past award ceremonies.

Videos on Organic Chemistry

with more coming in the near future.

Improved form submissions

system to make it even easier to participate in our various programs.
What are you waiting for?  Visit https://www.organicdivision.org to see all of the new and exciting changes!