The Division of Organic Chemistry (DOC) congratulates the twelve 2019 DOC Summer Undergraduate Research Fellowship (SURF) awardees and gratefully acknowledges the generous sponsors (listed below). With the help of our sponsors, the DOC has granted 118 Research Fellowships since the awards inception in 2009. See all the Awardees.
The winners are:
2019 Awardeees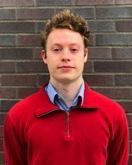 Yotam Ashkenazi

Sponsor: Pfizer
School: University of Connecticut
Mentor: Mark Peczuh
Research: Nature Inspired Modular Synthesis of Hernandezine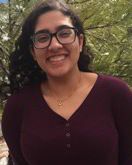 Roukaya El Mokadem

Sponsor: Celgene
School: Oklahoma State University
Mentor: Jimmie Weaver
Research: Taming Two (photocatalytic) Transformations; Reductive Alkenylation and Isomerization of 2-Bromoazoles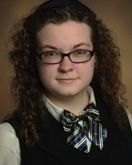 Clara Ellis

Sponsor: Vertex
School: University of Southern Mississippi
Mentor: Matthew G. Donahue
Research: Enantioselective Synthesis of Piperidine Derivatives Through an Enyne Metathesis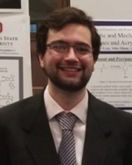 Montgomery Gray

Sponsor: Takeda
School: Ohio State University
Mentor: T. V. (Babu) RajanBabu
Research: Hemilabile Ligands for Improved Selectivity in Cobalt Catalyzed Reactions of Alkenes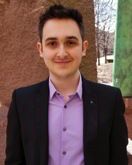 Christopher Hanneman

Sponsor: Lilly
School: University of Illinois at Urbana-Champaign
Mentor: Scott Denmark
Research: A Strategy for the Cross-Coupling of Heterocycles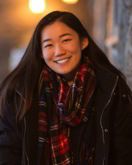 Yelin Jung

Sponsor: Pfizer & Biogen
School: Bryn Mawr College
Mentor: Bill Malachowski
Research: Development of Complex Chiral Carbazole Analogs via the Enantioselective Birch-Curtius-Heck Reaction Sequence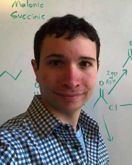 Austin King

Sponsor: Merck & Janssen
School: Michigan State University
Mentor: Robert E. Maleczka, Jr.
Research: Isolation of Asymmetrical Double-Decker Oligomeric Silsesquioxanes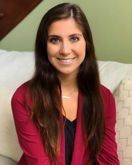 Amanda Melanese

School: California State University San Marcos
Mentor: Robert Iafe
Research: Gold(I)-Catalyzed Friedel-Crafts-type reaction to afford substituted benzimidazoles
Sponsor: Pfizer
Kellie Stellmach

Sponsor: WuXi AppTec
School: Macalester College
Mentor: Dennis D. Cao
Research: Synthesis and Characterization of Angled Benzene Diimides as Building Blocks for Linear Azaacenes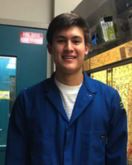 Jordan Thompson

Sponsor: Merck
School: University of California, Berkeley
Mentor: Thomas Maimone
Research: Total Synthesis of 6-epi ophiobolin A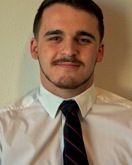 Joey Tuccinardi

Sponsor: Pfizer
School: Boise State University
Mentor: Don Warner
Research: Synthesis of Small Molecules to Inhibit a Pro-Metastatic Cytokine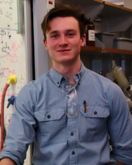 St. John Whittaker

Sponsor: Pfizer & Mirati
School: University of Scranton
Mentor: Arthur Catino
Research: Enantioselective Synthesis of Tetraarylmethanes using Chiral Brønsted Acids
The Division of Organic Chemistry annually awards summer undergraduate research fellowships to outstanding undergraduate organic chemistry students attending colleges and universities in the United States. These competitive fellowships are awarded on the merits of students' research proposals, academic records, faculty recommendations and their passion for laboratory science. They provide support for undergraduates to carry out independent research at their respective colleges/universities in the summer between their junior and senior year under the guidance of a faculty mentor. In addition, the program provides financial support to enable recipients to visit an industrial campus in the fall for a dinner, award session, scientific talks, a tour of the campus and a poster session, where the results of the summer research investigations are presented.